About Us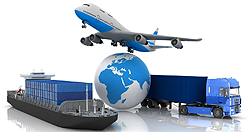 EXPEDITORS (K) LIMITED
We are a licensed international freight/ logistics
shipping and transportation company based in Kenya, with a great zeal
in elevating your brand.
We are a proactive player in the evolving world of transport and
logistics. Our presence at the port City of Mombasa, a branch in Nairobi
with our combined experience offers peace of mind and assertiveness
regarding any logistics project which enables us to offer a wide range of
freight and logistics management services. To us No contract is neither
too small nor too large as the Expeditors (K) Ltd (EKL) team will custom
design a plan to t your company's exact needs.